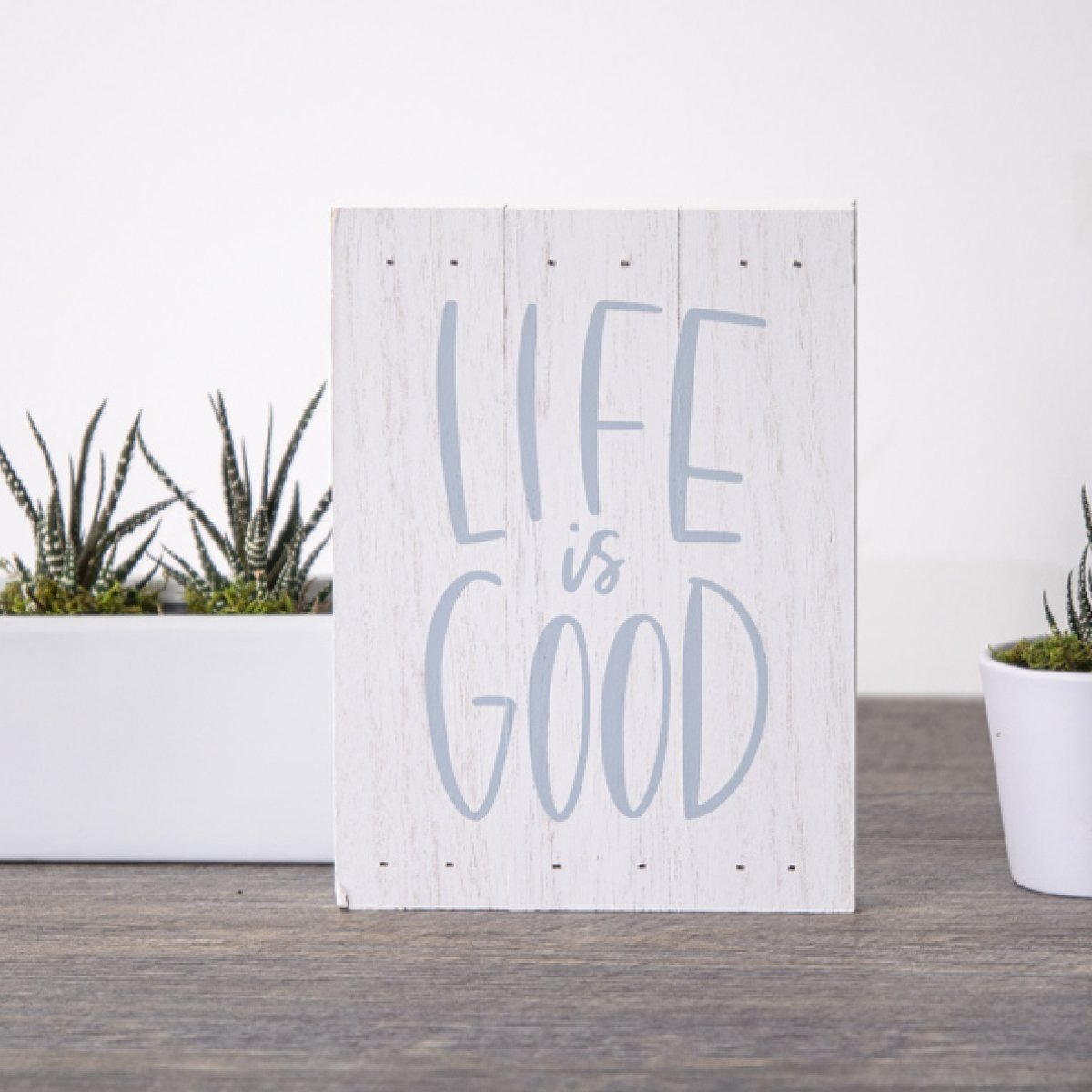 Collect the happy times and keep them close to your heart, then cherish each one! That makes a good life for sure! Try-Me Kits are all the fun of Chalk Couture™ in one easy, affordable kit. Make something fun at home in minutes with all the supplies you need and How-To instructions to guide you the entire way.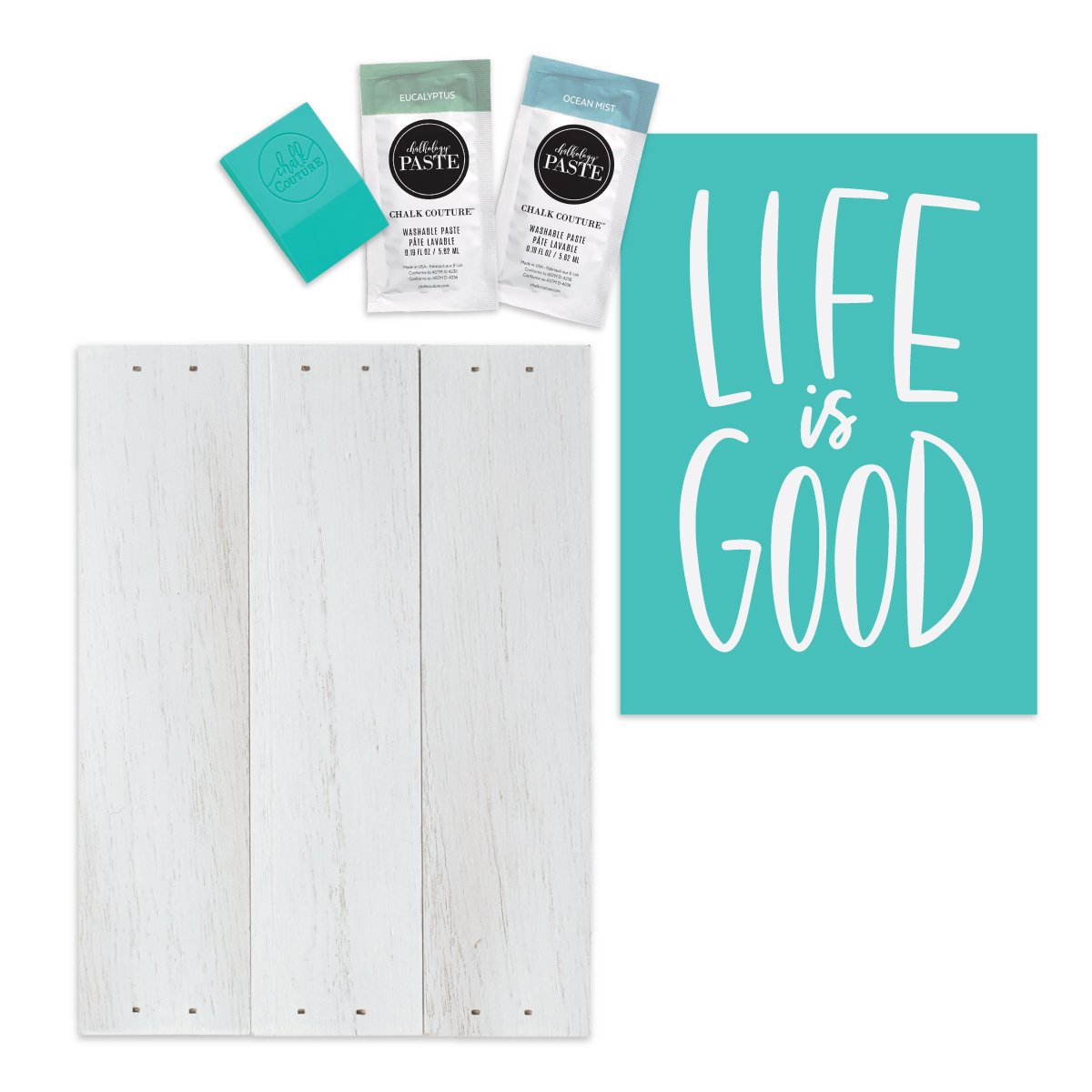 Includes:
Chalk Transfer™ – Life is Good (A-sized, 5" x 7")
Surface – Pallet Sign (5" x 7")
Chalkology™ Paste Singles (.19 US fl. oz.) – Eucalyptus, Ocean Mist
Tool – Mini Squeegee
Grab this bundle HERE
And remember CLUB COUTURE subscribers get flat rate shipping at just $4.95!  Get more information about CLUB COUTURE HERE
Happy Chalking!
Heather