For the love of all things HOME, this transfer is Ah-Maz-in! Don't miss out on this one!
If you are not a club member, you are missing out! Do not wait, I love that it is a surprise each and every month. That it includes amazing deals. And that even if I don't LOVE the transfer each month, I can always think of something to create with it to use as a gift.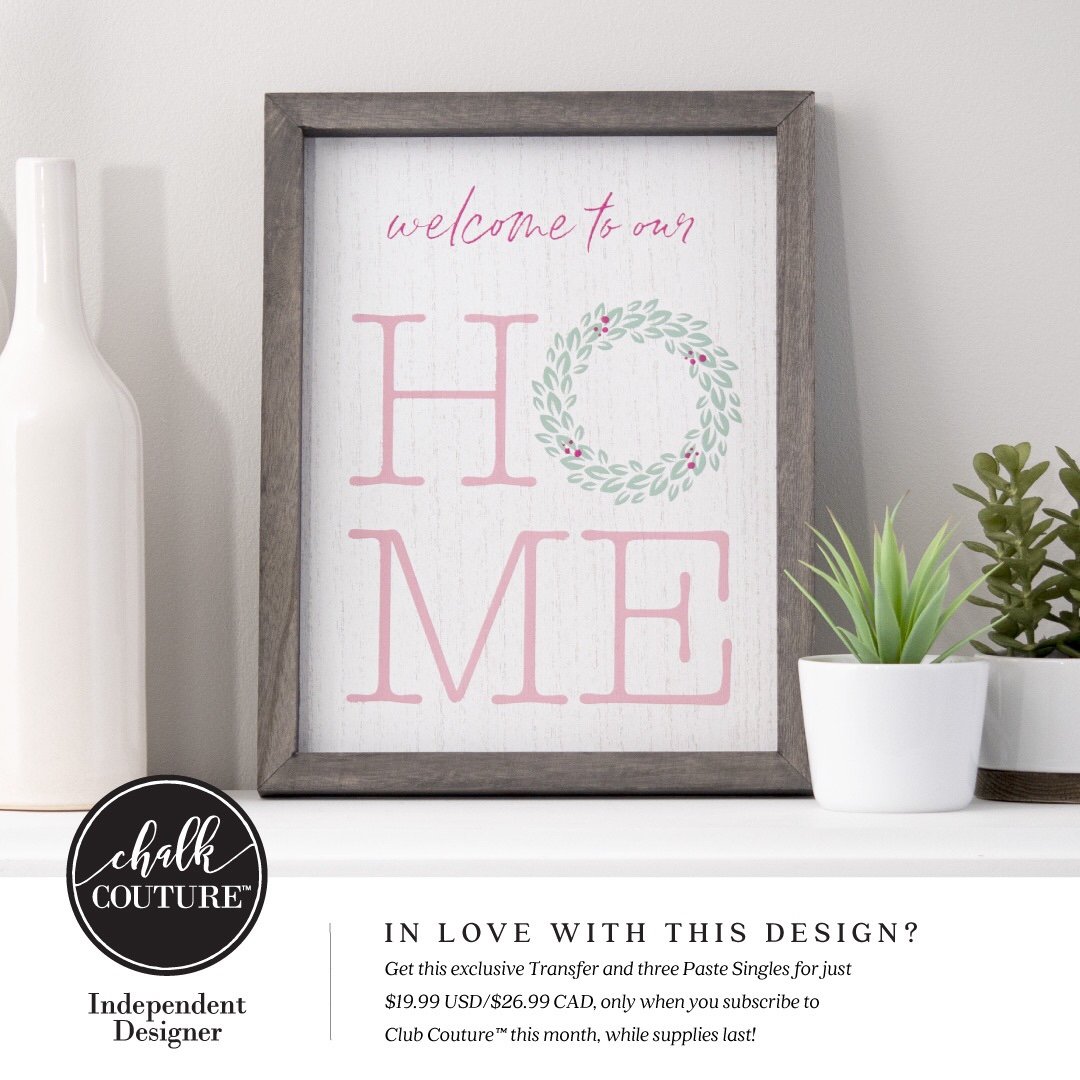 Chalk Couture provides us with a detailed PDF each month with step by step instructions! You can check it out here february-2020-club-couture-.pdf
They also have a video that shows just how easy it is to create this beauty!
Happy Chalking,
Heather