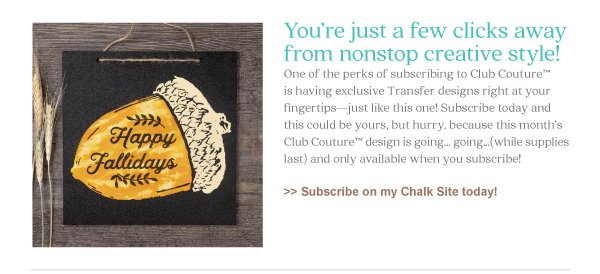 The Fallidays are upon us! Yup and Chalk Couture has invented a new word 🙂
In this months club kit you will be getting an extra paste packet. Save that color for another project!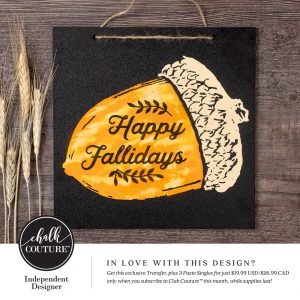 Here are the printable instructions October 2019 PDF Instructions and the video straight from Chalk Couture
I also went live on Facebook and created this beauty! You can find that video here: https://www.facebook.com/HappilyHeatherw/videos/378460569706452/
We hope that you have a fabulous month, celebrating all things Fallidays!
Happy Chalking,
Heather