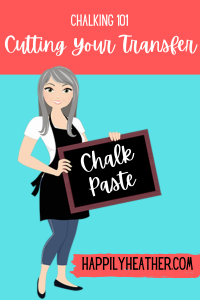 If you're anything like me, little pieces of transfers go missing all the time or the backers fly off to never never land.
So when I saw this hack, using a ruler and a pair of scissors, I knew that I had to share it with you.
I'm so excited to show you how to cut apart your transfers, while leaving the backer sheet completely intact. So instead of two, three, or 14 separate transfer backers floating around, You now have one backer, with the transfers separated, easy to use, easy to replace.
Back on the backer, just plain easy. Let me show you how I do it.
Happy Chalking,
Heather
---