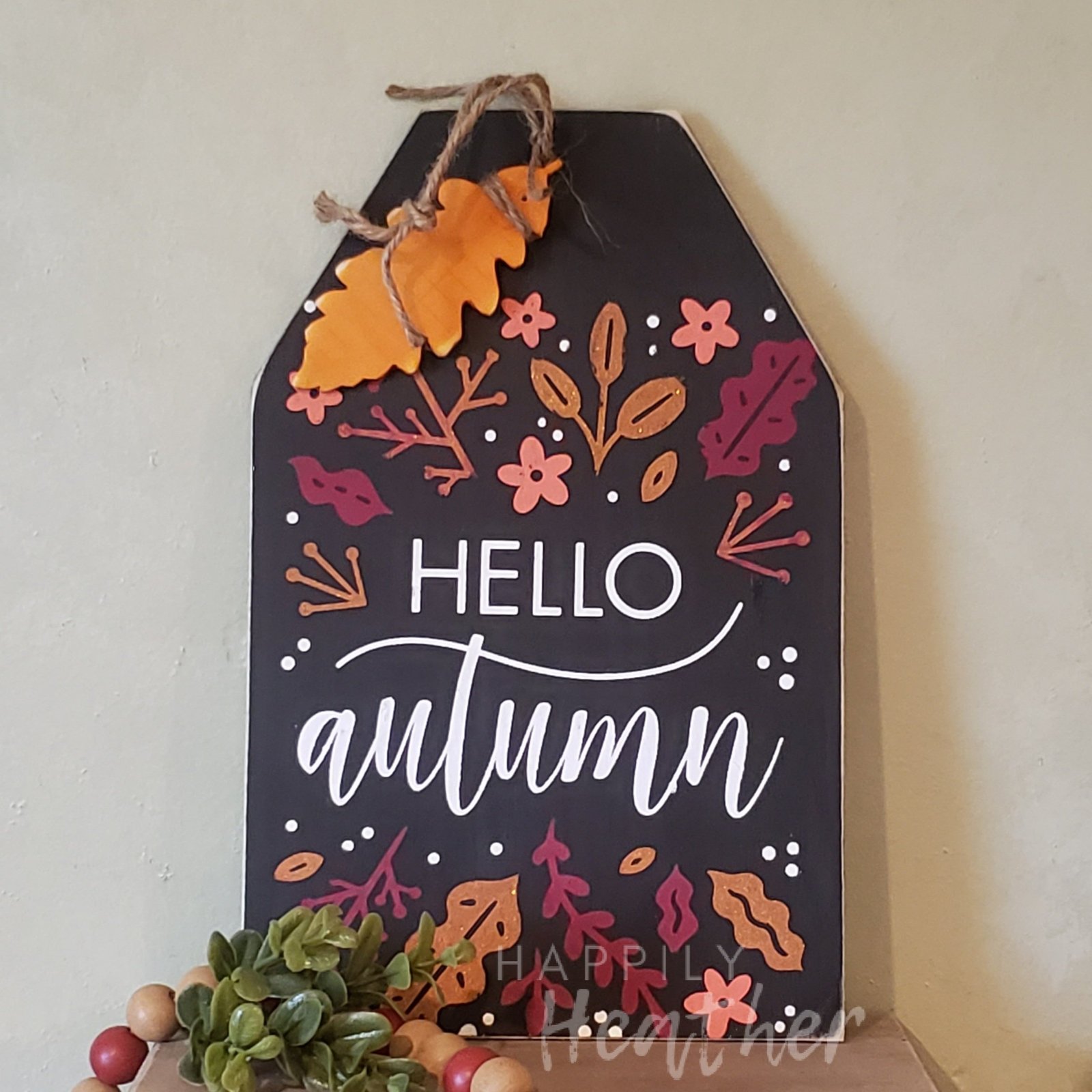 I love the way Chalk Couture created the September 2021 Club Couture (see how they did it here) but I wanted to jazz it up a bit and had the perfect surface to do just that. I painted this narrow door tag using our Black Velvet Chalk Paste watered down with water to a paint consistency and then using a brush painted it on the board.
I then painted, using the same technique, a wooden leaf I had cut out with our Orange Peel Paste. Once the board was dry, I fuzzed my September 2021 Club Couture transfer and started chalking!
After chalking and letting dry, I hot glued the leaf to the top of the board and then distressed the edges with sand paper. I just LOVE it!
What do you think?
Happy Chalking,
Heather
---