A while back I stumbled upon this adorable set of wooden hens.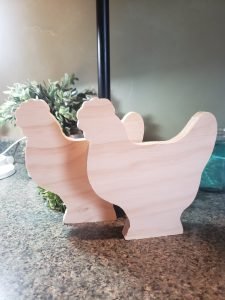 I started with sanding them down (they were a bit rough around the edges) and then painted with white acrylic paint from my stash.
Distressed them after they were dry by sanding the edges and smoothing out the paint brush marks and then fancied them up with some with chalking!
Here's the video where I finished these cuties!
Happy Chalking
Heather