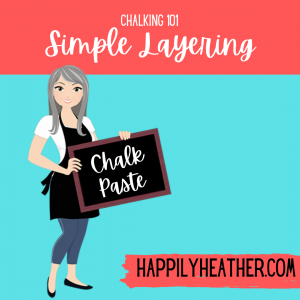 Layering transfers can be difficult without properly setting yourself up for success.  Here are a few things you can do to make layering a transfer a smooth process with perfect results!
– Make sure your first layer is 100% dry and cool to the touch!
– Fuzz your transfers extra well!  As Bob Ross says "Beat the devil out of it" (in reference to cleaning his paint brushes) we are going to FUZZ the devil out of it!  But don't fret,  when you wash your transfer all of that fuzz will come off!
Happy Chalking,
Heather
---