Let me start by saying that the hardest part of this project was rigging the drill to spin it.
Once I had that figured out it was super easy, a lot of laughs, and turned into a beautiful piece of art… that maybe I'll chalk on too?
With our 5 by 7 canvas attached to a scrap of wood with a chopped off screw as our spinning device, we added acrylic paint in a teal color and then a red color. You could use as many colors as you'd. We wanted to stay simple this time.
Once we had all the paint on the canvas we tilted it and started spinning!
And voila! Our masterpiece!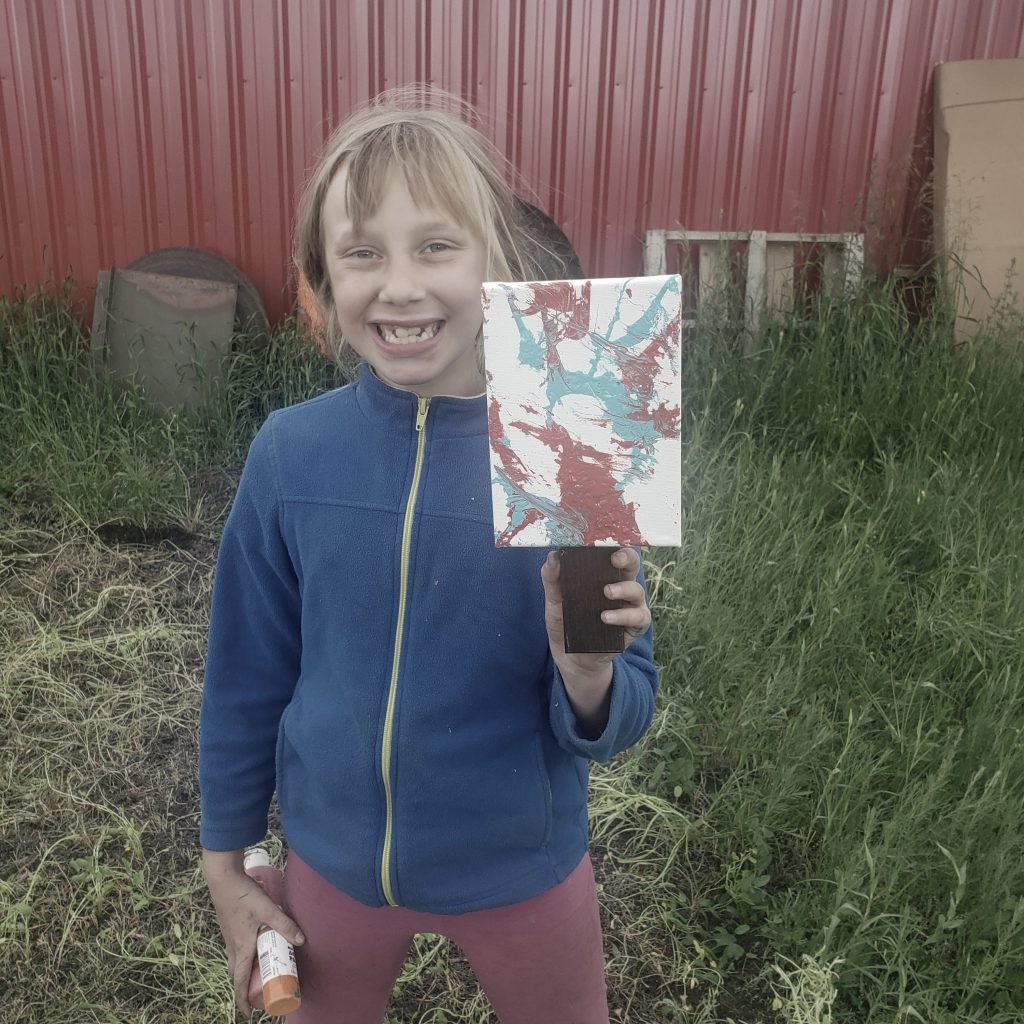 Supplies needed:
* canvas
*acrylic paint
* scrap wood
*screws
* drill
* cute kid optional
Thanks for stopping by!
Happy Chalking (or painting)
Heather