The Vintage Truck has been a mainstay in our catalog line up for a few years now and it's time for an update, but before it goes, check out this adorable pillow and best of all… it's available in a bundle this week while supplies last!  Grab it while you can!
This bundle is comes with everything you need except the pillow stuffing.  You get:
Pillow Case
Vintage Truck Transfer
Jar of Ink
Mini Squeegee
All this for just $35.00 (includes shipping!)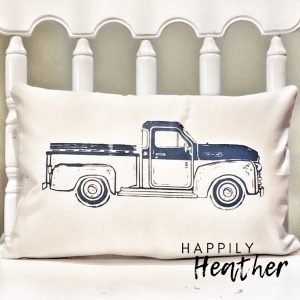 I'm super excited about our next bundle, featuring paste!
Happy Chalking,
Heather