Have you ever had the perfect day of crafting and visiting with friends?  This is what I felt today was! The perfect day… crafting with friends at the Valley Vintage Market in Poulsbo, Washington.
We were fortunate enough to have a space at the vendor event and share our passion for all things vintage, farmhouse and CHALK!  They even let us use a few pieces to alter and chalkify (just made that word up… I think it's a winner!)
They had quite a few perfectly aged Maple buckets but this container and the coloring caught my eye!  And sold pretty quickly to one lucky lady!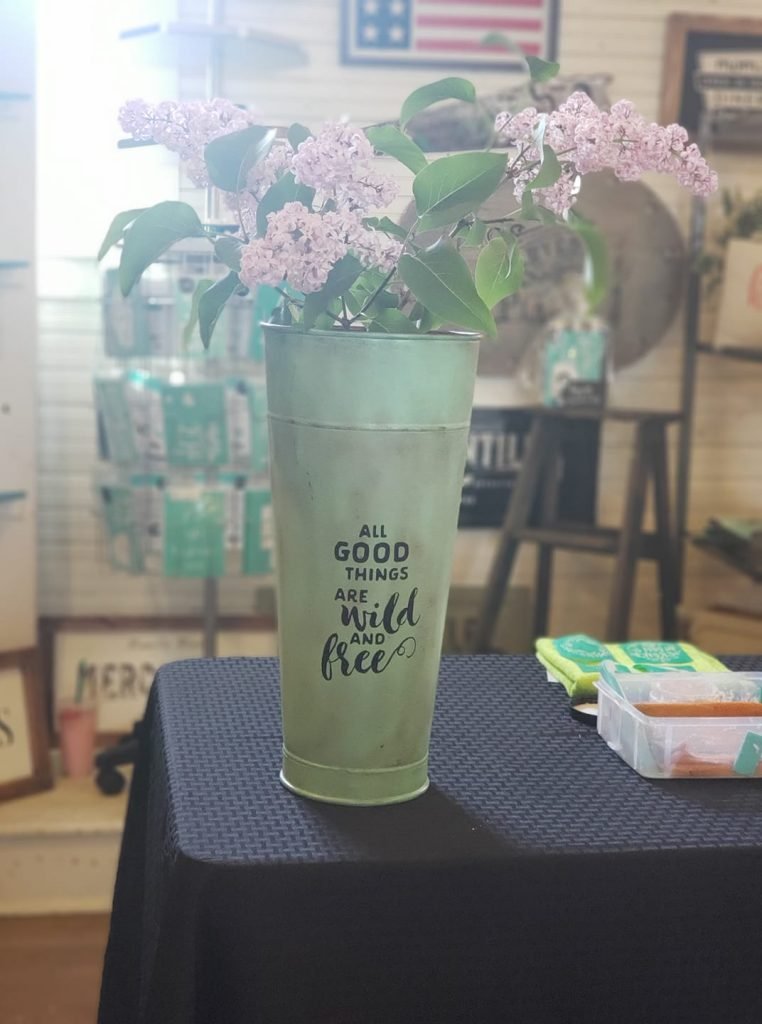 And here is just how easy it is to add some temporary alterations to this container.
 Thank you for stopping by!  To purchase any of the transfers or paste please visit MY WEBSITE.
Blessings,
Heather